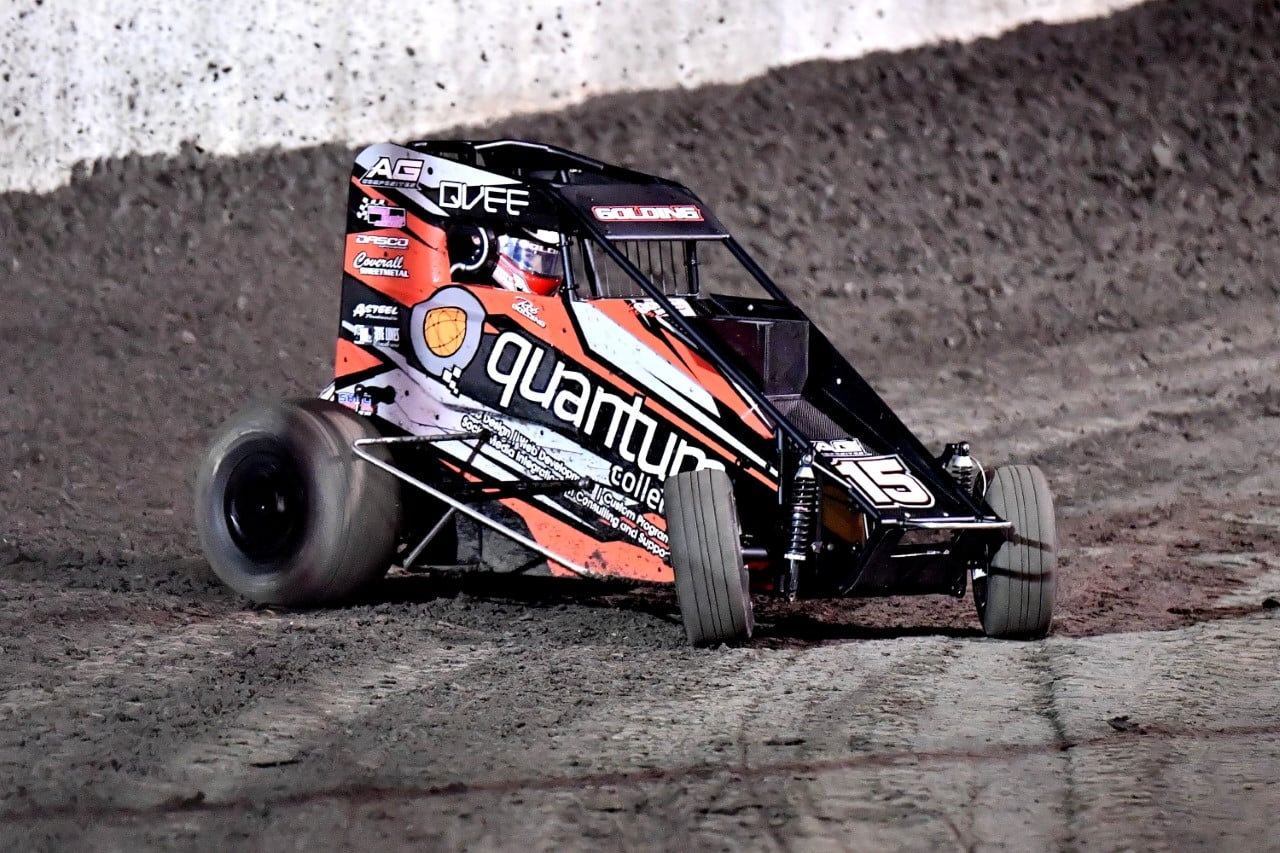 The time is now!
The new season is just days away and Golding Motorsport team driver Rob Golding is burning the midnight oil to ensure that he and his car are in the best shape possible to defend their Pool Shop Group Perth Motorplex Track Championship for 2019/20!
"We haven't done much to the car in the off season part from the usual strip and rebuild," confirms Rob. "We did add in some safety features such as the new head protection bar and the explosion bag around the torque tube, but other than that we will roll out with the same package as last year."
The team did some testing last week at the Perth Motorplex, with the car looking impressive on and off the track and giving Rob the chance to settle back into the seat after a few months on the sidelines for the off season.
Of course, it wouldn't be Speedway without some drama, the team worried they had some engine issues that could have curtailed their seasons aspirations, but they were rectified just last night much to the relief of Rob.
"Despite that set back I am looking forward to getting back in the car, although it feels like only yesterday the season finished up! Each season gets tougher as other cars and drivers get faster so we have our work cut out for us to try to retain the Motorplex Track Championship."
Off the back of his best season ever, where along with the Track Championship win, Rob scored three heats wins and two feature podium results, he is now looking forward to what he is hoping will be even bigger and better in 2019/20!
"Our aim for this season is to improve," he says. "We had a lot of momentum at the end of last season so if we could continue that it would be great. My main goal is to get a feature win, anything else would be a bonus."
It is going to be a big season for Rob and the whole Golding Motorsport team, so make sure you stay up to date with all the latest happenings right here on the teams Facebook Page!
Golding Motorsport would like to thank all those sponsors who are on board for the 2019/20 season including Dasco Supply Group, My Race Setup, Hyper Industries, Asteel Powdercoaters, AG Composites, Thermal Dynamic Engine Heaters, Quantum Collective and QVEE.
Release by DTN Media.
Pic Courtesy Peter Roebuck.