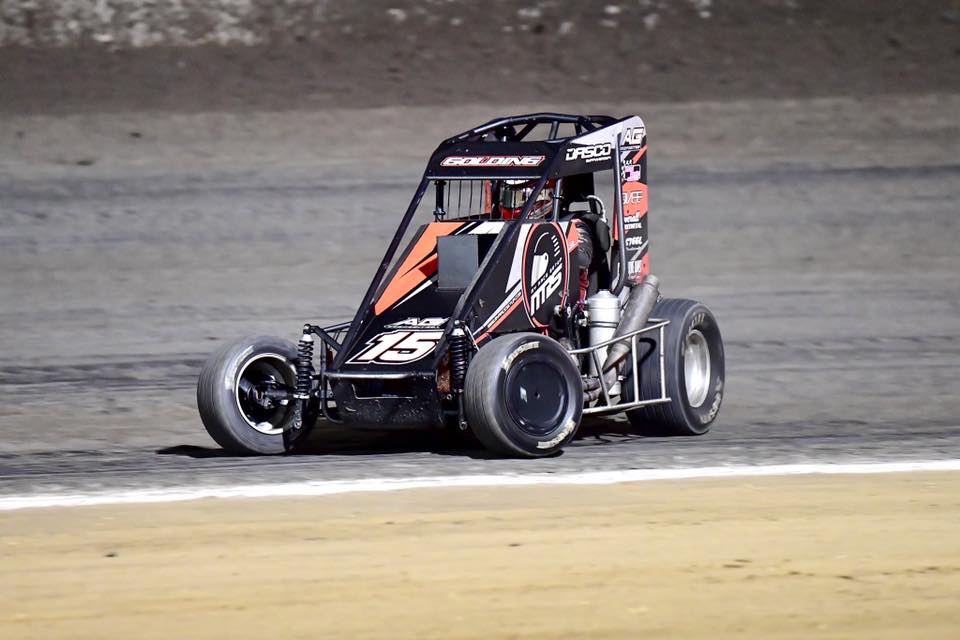 Tough Start to the Season
Tough Start to the Season
It has been a tough start to the season for Rob Golding and the Golding Motorsport team.
Rob started off his Perth Motorplex Pool Shop Group Track Championship at the Grand Opening Powerpalooza event fairly well with a fourth place in his qualifying group and then fourth place in his heat. He would come from position four in the Feature and after a great battle with other cars, came home fifth overall.
The second night, last Saturday for the Bonza Memorial however, wasn't as great by Rob's own admission.
"It was a tough night at the races for sure!" he smiles as he reflects on what could have been.
The team had a rough draw, starting near the back of the field all night and the event didn't get much better.
"We had a crank sensor fail mid-way through engine starts" says Rob. "That put us behind the eight ball from the start!"
After rushing to sort the issues, in the first heat race Rob was running well before spinning and being sent rear of field, but he managed to fight back and come home with a fine third place.
In the Indian File race, where Rob was coming from position eleven, the team missed the setup and that saw them destroy two tyres and struggle in the race, coming home eleventh.
Unfortunately it didn't improve in the feature race when coming from position twelve, Rob got caught up in someone else's accident before even starting the feature race, which left damage to two shock absorbers, a few radius rods and the team was unable to take their place in the race.
"It's a shame," laments Rob. "After the Indian File race we changed a lot on the car and when I tried it at the start of the feature I thought we had a great car and could have moved forward."
It's not all doom and gloom though: with the change of format in the Track Championship and taking into account some of the positive results, Rob is currently sitting sixth overall in the Championship and well within striking distance of the leaders.
"Look, it really was one of those nights you'd rather forget!" Says Rob. "If it wasnt for the first heat recovery it would have been a bit of a disaster but we will keep coming back and see what we can do!"
The team will now take a short break to regroup before they hit the track again at the Perth Motorplex on the 23rd of November for the Kwinana Cup.
Golding Motorsport would like to thank all those sponsors who are on board for the 2019/20 season including Dasco Supply Group, My Race Setup, Hyper Industries, Asteel Powdercoaters, AG Composites, Thermal Dynamic Engine Heaters, Quantum Collective and QVEE.
Release by DTN Media.
Pic Courtesy Peter Roebuck.